---
Are you looking for supplements or ingredients that might be associated with a wide range of health benefits? Then the waiting is over. In order to boost your health and vitality, you should consider using green tea supplements.
In 2023, green tea has become increasingly popular, and this article will examine each product's ingredients, quality, dosage, and cost. We will also provide you with an overview of the science behind green tea supplements so that you can pick the right product the very first time around.
Let's see how to properly incorporate green tea extract supplements as a part of your overall wellness plan and experience the full potential of these ancient medicinal properties.
What is Green Tea?
Camellia sinesis leaves are the source of green tea. They have been used to prevent further oxidation, resulting in a mild flavor and a range of potential health benefits. Green tea is known to be rich in antioxidants and polyphenols, two compounds that aid in preventing and treating many illnesses and diseases.
Moreover, green tea supplements are thought to help improve metabolic health and boost the immune system. With all of these potential health benefits, green tea extract supplements are an excellent supplement to consider adding to your daily regimen.
Various scientific research has demonstrated the efficacy of these supplements in promoting cardiovascular health, working as a natural fat burner, lowering oxidative stress, lowering the risk of breast cancer & prostate cancer, enhancing liver function, and decreasing inflammation, cognitive function, and weight management.
How Does Green Tea Work?
Green tea supplements work by providing concentrated doses of the active ingredients found in green tea leaves. These ingredients, such as catechins and caffeine, are considered to have various health benefits, such as improved brain function, aid weight loss, improve skin health, and reduced risk of certain diseases.
Caffeine is another active ingredient found in green tea and green tea supplements. It is a stimulant that can increase alertness and improve focus, and it is also thought to enhance fat oxidation and boost metabolism, used for lessening high blood pressure. When taken as a supplement, the active ingredients in green tea are absorbed into the bloodstream, where they can then be transported to the organs and tissues where they are needed.
Science Behind the Green Tea
Green tea originates from China and has become popular worldwide for its health benefits and delicious taste. It contains compounds like catechins, EGCG (Epigallocatechin gallate), and caffeine that are thought to have positive effects on health, such as improved brain health function, fat loss, lower blood sugar level, and a reduced risk of various diseases.
Green tea may be helpful for several things, according to studies for cardiovascular health, weight loss, cognitive function, skin health, and so on. Green tea are powerful natural medicinal products made from the extract of green tea leaves. They can provide a number of incredible health benefits when taken daily.
Types of Green Tea Supplements
Matcha Green Tea Powder: Green tea leaves were cultivated in the shade and then processed into a fine powder, which provides higher levels of antioxidants and nutrients compared to traditional green tea leaves.
Green Tea Extracts Capsules: Convenient pills containing a concentrated form of green tea catechins and other active ingredients.
Liquid Green Tea Extracts: Once extracted, green tea is highly concentrated and needs to be diluted with water or other liquids before being consumed.
Green Tea Fat Burner Pills: Supplements that contain green tea extract along with other ingredients like caffeine and L-theanine, marketed to help with weight loss and fat burning.
Green Tea Leaves: Dried green tea leaves that can be brewed to make tea or consumed in other forms, such as tea bags or loose-leaf tea.
It's important to remember that not all green tea supplements are created equal; products and brands might vary greatly in terms of quality and efficacy.
The Benefits of Green Tea Supplements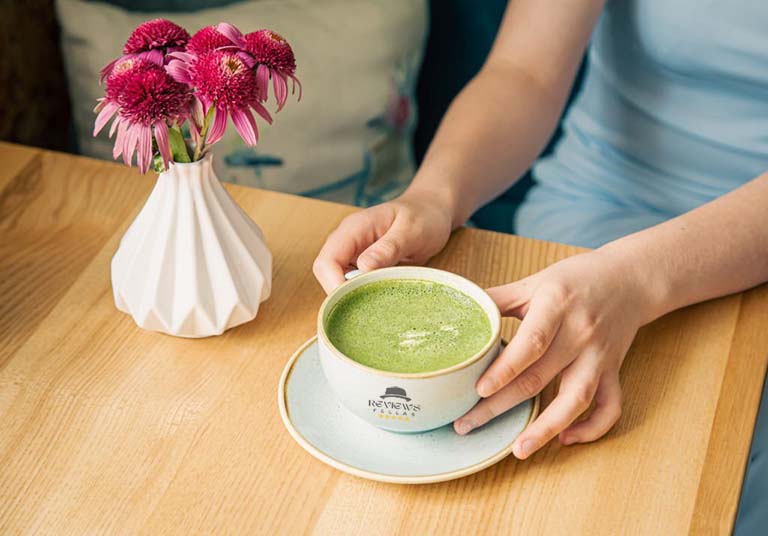 Supplemental green tea consumption has been associated with several health advantages.
Antioxidant properties: Green tea is loaded with  a very high antioxidant capacity, so it can help keep your body healthy.
Boosts Metabolism: Green tea is thought to increase metabolism and fat oxidation, potentially leading to weight loss.
Supports Weight Loss: Some research suggests that green tea supplements may help to reduce body weight and body fat, although more research is needed to confirm this.
Improved Brain Function: Caffeine and the amino acid L-theanine found in green tea may help brain to develop brain health, enhance focus and attention, and reduce feelings of stress and anxiety. Green tea improves cognitive performance and memory, especially in elder people.
Green tea extract for skin health: Because of its skin advantages, green tea extract is use in skincare products. Epigallocatechin gallate (EGCG) and other antioxidants protect the skin from free radical damage.
Natural Immune Support: They are also rich in polyphenols which help boost your immune system, providing protection against viruses and infection.
Assist in lower cholesterol level: LDL (low-density lipoprotein) cholesterol is lessened by green tea. It can impede cholesterol absorption. Green tea also lowers triglycerides and high blood pressure. It has been suggested that the catechins in green tea may also help to decrease fat absorption.
Reduce Risk of cancer: Green tea leaf contains polyphenols, specifically catechins, which are linked to decreasing the risk of cancer. Research shows that drinking green tea reduces the chance of getting breast, colorectal, and prostate cancers can all be lowered by drinking green tea.
Improve Daily Exercise performance: Studies have shown that green tea consumption leads to an increase in energy expenditure, resulting in more calories being burned throughout the day. As well as, green tea contains catechins, they have strong antioxidant properties and aid in the destruction of fat cells and the prevention of the formation of fat cells in the human body.
Good for cardiovascular health: Green tea has several health advantages, and one of them is lowering the risk of cardiovascular disease and stroke. Green tea is known to support heart health as it helps to regulate irregular heartbeat, reduce cholesterol levels, and may even prevent the buildup of plaque in the arteries. Green tea drinkers had a lower risk of developing coronary artery disease. The antioxidant properties of green tea play a role in this reduction of the negative effects.
Boosts Liver Vitality: Nonalcoholic fatty liver disease (NAFLD) is a leading cause of liver damage and illness. Green tea has been shown to be effective in maintaining insulin resistance, treating liver injury and nonalcoholic fatty liver disease.
Anti-Aging: Powerful antioxidant capabilities that help keep hair, skin, and nails looking young and strong.
Green tea hair benefits: Green tea extract may help in preventing hair loss and work to stimulate hair growth.
Importance of Green Tea Supplements
Green tea supplements are important because they offer a convenient and concentrated way to consume the beneficial compounds found in green tea. These supplements are often more potent than drinking green tea, providing higher levels of cytokines (protein) and other active ingredients in a single serving. Besides, some people may find it easier to incorporate green tea supplements into their daily routine compared to brewing and drinking multiple cups of tea.
Side Effects Of Green Tea Extracts Supplement
Green tea extract supplements can cause some side effects, including:
Nausea
Stomach upset
Headache
Dizziness
Insomnia
Constipation
Rapid heartbeat
Breastfeeding mothers should be aware that their infants may be exposed to caffeine through their breast milk.
Nutritional Value Comparison Of Different Brands
By comparing the nutritional information on the food labels of green tea products, one can choose the product that best meets their dietary needs. For example, by comparing the number of calories, fats, carbohydrates, and other nutritional components, one can determine which option offers the most nutrition for the least amount of calories.
In recent years, many people have started taking green tea supplement to get the same benefits without having to drink the beverage. With such a large selection of green tea extract supplements available, it can be difficult to choose the best one for you.
By comparing different brands, one can determine which are lower in sugars, sodium, and other unhealthy components. Basic knowledge of the nutritional content of various foods is essential. Ultimately, this information can help one make healthier and more informed decisions about what to eat and drink.
A Comprehensive Guide to Choosing the Best Green Tea Supplements
When choosing a green tea supplement, here are some factors to consider:
Quality and Purity: Look for green tea supplements that are made from high-quality ingredients and are free from contaminants and additives.
Standardization: Choose a green tea supplement that are standardized to provide a specific amount of active ingredients, such as EGCG. This can help ensure that you are getting a consistent and effective dose of the active ingredients in each serving.
Dosage: Consider the recommended dosage and follow the manufacturer's instructions when taking green tea extract supplements.
Price: Price can vary widely between green tea supplements, and it's important to find a product that fits within your budget. However, it's important to remember that the cheapest product may not necessarily be the best quality, so it's important to consider factors such as purity, potency, and standardization when choosing a product.
Brand Reputation: Do your research and choose a reputable brand with a good track record and positive customer reviews. Check to see if the brand has any history of recalls or safety issues.
Green tea supplements vs Green tea
Steeping: The process of making tea by soaking tea leaves in hot water to extract flavor and active ingredients.
Dosage: The amount of a substance, such as green tea extracts, that is recommended to be taken at a particular time. The bioavailability of green tea's active ingredients may be increased in supplement form compared to drinking green tea.
Botanical supplements: A type of supplement that is made from plant-based ingredients, such as green tea extract.
Health and wellness: A category that includes products and practices aimed at promoting overall health and well-being, including green tea and tea supplements.
Beverages: A category that includes drinks, such as green tea, that are consumed for their taste and potential health benefits.
Nutritional supplements: A type of supplement that provides essential nutrients and other beneficial compounds, such as green tea extracts, to support health and well-being.
Top 10 Green Tea Supplements
Green tea extract supplements are becoming increasingly popular, and some of the best ones are listed here.
Zhou Green Tea Extract (Capsule)
A nutritional supplement, Zhou Green Tea Extract is derived from green tea that contains green tea leaf extracts, specifically  50% epigallocatechin gallate (EGCG), and 80% catechins. EGCG is believed to have antioxidant and other health-promoting properties.
Pros
Metabolism Support
Super Antioxidant & Free Radical Scavenger
Energy boost without jitters
Promotes mood and alertness
One of the best green tea pills to lose weight.
Cons
May cause headaches and nausea.
Might interact with garcinia cambogia.
Life Extension Mega Green Tea Extract
A powerful green tea extract is guaranteed to contain at least 98% of the beneficial polyphenols (including EGCG).
Pros
Anti-aging Power Of Green Tea
The Health Benefits Of Three Cups Of Tea
Supports A Healthy Brain & Metabolism
Good value for money
Helps in losing weight
Easy to take
Cons
Might feel jittery, agitated, dizziness
Upset stomach
Nature's Nutrition Green Tea Extract
Nature's Nutrition Green Tea Extract is a dietary supplement that contains green tea extracts (Camellia Sinensis), 45% EGCG which is extracted from the leaves of Camellia sinensis, the plant species from which green tea is made. Green tea extract is rich in antioxidants and other active compounds, such as green tea catechins and epicatechins, which are believed to have potential health benefits.
Pros
Powerful Antioxidant
All Day Energy
Help to shed pounds
Might help to heal fibroids
Third-party certified
Premium quality
Non-GMO, cGMP certified
Cons
It may increase heart rate
May have an allergic reaction with other medication
Zenwise Green Tea Extract with EGCG
The same quantity of EGCG can be found in one capsule of Zenwise green tea extract, making it an effective supplement for supporting memory, heart health, metabolism, and energy levels (as six cups of tea in one capsule). The green tea extract and vitamin C in this AVA-approved vegan recipe do wonders for energy levels, concentration, and cardiovascular health.
Pros
Supports energy for performance
Promotes metabolism and healthy weight
Supports memory and mental focus
Promote heart health and immune system
One of best egcg supplement found in market
Cons
It might cause stomach distress.
BulkSupplements Green Tea Extract
BulkSupplements offers a green tea extracts powder that is highly concentrated and contains only the purest ingredients. It is free from artificial colors, flavors, sweeteners, and other additives. Because of the natural antioxidants present in the powder, it can help protect your cells from harm caused by free radicals.
This item has a wide range of potential applications and provides a host of additional benefits. It's a great ingredient for smoothies and other blended drinks, and it may also be used in baking.
Pros
Good source of antioxidant
Supports brain function
Maintains Liver Health
Pure and Natural SupplementADHD symptoms
Eliminate ADHD symptoms.
Value for money
Cons
Taste is not good like other green tea powder supplements.
NOW Supplements, EGCg Green Tea Extract
NOW Supplements provides a powerful and potent EGCG Green Tea Extract that is standardized to provide 50% of the antioxidant EGCg and Decaffeinated Green Tea. This best egcg supplement is designed to support general well-being and promote healthy cellular function, that it is a great option for anyone who wants to reap green tea's many health advantages.
Pros
EGCg Green Tea Extract is derived from non-GMO green tea leaves
Doesn't have any synthetic chemicals or flavor enhancers.
Increase your antioxidant intake without increasing your caloric intake.
Vegan, vegetarian, and gluten-free
Cons
It might have allergic reactions.
Nature's Bounty Green Tea Pills and Herbal Health Supplement
Nature's Bounty Green Tea Pills are a great way to get all of the health benefits of green tea in an easy-to-take pill form. These capsules are made from pure green tea extract that has been carefully harvested to ensure the highest quality and purity.
Each pill is packed with antioxidants, polyphenols, and green tea catechins that have been linked to numerous health benefits. Nature's Bounty Green Tea Pills are formulated to promote a healthy heart, immune system, and cognitive function.
Pros
Having anti-inflammatory and antioxidant effects
Natural green tea extract (EGCG vitamin)
Helps in weight loss
Supports heart and antioxidant health
Boosts energy level
Herbal health supplement
Cons
NusaPure Extra Strength Green Tea Extract
NusaPure Extra Strength Green Tea Extract is made from the finest grade green tea leaves, which are dried and processed to extract the active ingredients. The result is an extract that is much higher in concentration than regular green tea, and that provides a range of health benefits. The extract contains high levels of polyphenols, green tea catechins, and flavonoids, which help prevent cell damage caused by free radicals and are hence considered potent antioxidants.
Pros
Vegan Supplement
Non-GMO, Gluten-free, and manufactured in a cGMP facility.
Give extra energy boost
Help to eliminate brain fog issue and improve brain health
Promotes joint health
Cons
It might cause high blood pressure levels
Also cause headaches to some individuals.
Nutramode Fat Burner Green tea extract
NutraMode's Green Tea Extract supplements is an effective fat burner green tea extract with EGCG, is a popular weight-loss aid that contains a powerful blend of antioxidants and polyphenol catechins (green tea catechins) and EGCG to support detox from green tea. It contains EGCG, a natural compound found in green tea that is known to increase metabolism and fat burning.
This green tea extract supplement also helps reduce cravings and improve overall health. The combination of EGCG and other ingredients like green tea polyphenols make this supplement an effective way to reach your weight-loss goals.
Pros
Works as natural fat burner
Assists in fat-burning fast
ANTIOXIDANT and FREE RADICAL SCAVENGER
BETTER MEMORY AND FOCUS
Each batch is examined by a third party to guarantee its quality and purity.
Cons
This supplement is not FDA regulated
May interact with other medication
Pure Tea Green Tea Extract Capsules with 98% Standardized EGCG
Pure Tea dietary supplement ingredients comes from an organic green tea extracts that contains egcg vitamin. Pure tea green tea pills for weight loss reviews from consumer shows that it is more effective against premature aging, taking green tea extract may lower folic acid deficiency, reduce the risk of heart disease, helps in cancer prevention and decrease liver enzymes.
Pros
Premium green tea extract
Works as Powerful Antioxidant
Give extra energy all day long
Highly Concentrated Green tea Extract
Third-party certified and vegan-friendly supplement.
Promotes weight loss
Curves appetite
Cons
Some consumers said these capsule tastes not good as other capsules
This might cause headaches and nausea.
Final Thoughts
Green tea supplements can offer a range of potential health benefits, including improved antioxidant protection, boosted metabolism, and reduced risk of cancer and certain diseases.
Green tea supplements should not be used as a replacement for a healthy and balanced diet. Rather it could be used as a complementary addition to an overall health regimen. Try not to overconsume any supplement. And before taking any dietary supplements, consult with a healthcare professional to avoid any risk factors.
Lastly, when you are choosing a green tea supplement, it's important to consider factors such as quality and purity, standardization, dosage, price, and brand reputation. Besides that, you may visit green tea fat burner reviews of green tea Walmart or amazon. Be cautious before buying any supplement because a lot of scammers out there sell duplicate supplements.
FAQs
Q: Does green tea help with bloating?
Ans: Green tea is often said to have digestive benefits, including reducing bloating. This is due to its natural compounds, such as catechins, which can help regulate digestive function.
Q: What is diet green tea?
Ans: Diet green tea is known for weight loss. It boosts metabolism, burns fat, and curbs hunger.
Q: Does green tea make you poop?
Ans: Yes, green tea can stimulate bowel movements and make you poop. This is because green tea contains caffeine, which acts as a natural laxative.
Q: How much caffeine is in green tea extract?
Ans: The amount of caffeine in green tea extract can vary depending on several factors, such as the brand, the preparation method, and the serving size.
Q: What is green tea shot?
Ans: A concentrated green tea shot is a nutritional supplement. It is rich in antioxidants, including catechins and polyphenols, which are supposed to be most health benefits than teas. Some green tea shots contain caffeine for energy or vitamins and minerals for sustenance.