---
The eyes are the soul of our body. We see things, and after that, we can feel that things. Without seeing, the most beautiful feelings of being alive will be lost. We can't even imagine the pain of agony who can't see or lose their vision.
Can we imagine one day, we will not see the sky, the color, the light, or the people we love? No, it is unimaginable. Our eyes are the most sensitive part of our body and are always open to hazards.
Our eyes are open to dirt, pollution, ultraviolet light, and, most dangerously, the blue light of the device. We actually ignore our eye health unless we face problems. When we start having symptoms of eye problems, only then do we realize that our most precious body part is in danger.
But we could have prevented those eye problems. Eating healthy and taking Doctor's Best eye care supplements will support us in dealing with eye health problems.
Doctor's Best brings us the top 5 Best Supplements For Eye Health. This article is intended to discuss these best eye health partners. Let's learn some basics about Doctor's Best.
Doctor's Best- Your Favourite Health Partner
The company was founded in 1990. The main idea was to create supplements that will be evolved with research. After so many years, that idea is generating a number of supplements that are committed to providing the best to their customers.
The incredible natural ingredients and the top-class research team work hard to produce supplements that meet all the essential requirements. That's why Doctor's Best has invested their research in Bone health, Brain support, Eye Health, Children's health, and heart health.
Today we are going to pick the eye health supplements of Doctor's Best. But first of all, we should learn the most common eye issues most americans face.
Some of the Most Common Eye Problems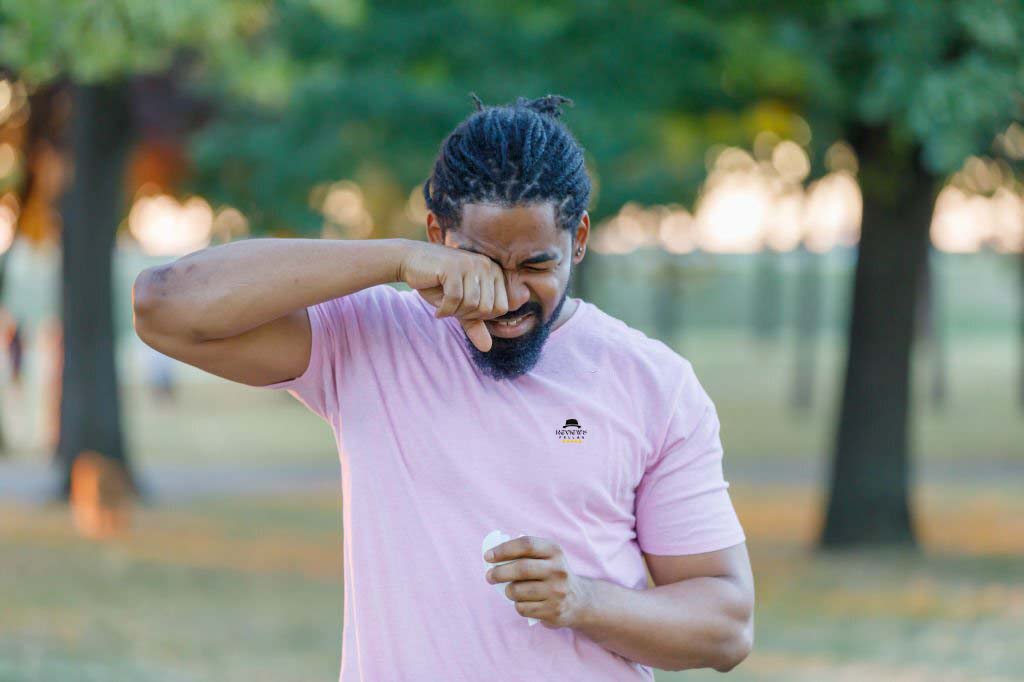 An eye problem can affect you at any time, and most of the problem occurs due to age. Meanwhile, in this era, young people also suffer from many eye problems.
The most common eye problems are discussed below.
Dry Or Itchy Eyes
The most common problem of the eye is dryness. Dry eyes mean eyes can't generate enough tears and become painful. It makes you uncomfortable while reading or using a computer. Some common symptoms are:
Red eye
Itchiness
Blurry vision
Diabetic Retinopathy
This eye problem happens to most diabetic patients. Diabetic people with high blood sugar could have a damaged retina. This could lead to even vision loss. The symptoms are:
Blurry vision
Spots in your vision
Dark vision
Discolor vision
Vision loss
Cataracts
This is a common eye problem as we get age. Our lenses become cloudy. In the last stage of Cataracts, it becomes very difficult to read anything or see things at night. The main signs are:
Neck pain and blurry vision
Foggy vision
Difficulty in seeing at night
Fading colors
Difficulty in reading
Sensitivity to lights
Glaucoma
After age 40, a common eye problem is Glaucoma. Which can lead to total blindness. The symptoms are:
Loss of side vision
Eye pain and itchiness
Tunnel vision
Seeing halos in the lights
Red eyes
Macular Degeneration
This is very common in most older americans. A blind spot creates in the central part of the retina. That causes difficulty in reading, driving, watching tv, and using computers.
At the early stage, it won't show you any symptoms, but gradually problem will be increased. The symptoms are:
The straight line seems to be bent
Unable to see fine details
Dark and blurry vision
Difficulty in recognizing a face
Doctor's Best - 5 Best Supplements For Eye Health
Doctor's Best Lutein with FloraGlo Lutein
FloraGLO Lutein is scientifically proven to protect your eyes from the most critical light, called blur ray. Lutein is a yellow pigment in a class of carotenoids called xanthophylls. The human body does not produce them.
We rely on dietary supplements for this carotenoid. Most Americans consume only 2mg of Lutein daily, and the best sources of this nutrient are dark leafy vegetables and yellow-orange fruits. To protect our eyes, taking Lutein with a FloraGlo supplement is necessary.
Lutein and Zeaxanthin are the main carotenoids found in the blood and are highly focused on the eye's retina. Our eyes are constantly exposed to ultraviolet (UV) and blue light emitted from computers and mobile devices, which could damage our retinal cells. Lutein and zeaxanthin help neutralize free radicals to support healthy visual function and cognitive understanding.
Pros
Supports visual function
Assists in absorbing the damaging blue light
Helps support cognitive acuity
Supports neutralizing free radicals
Non-GMO
Gluten-free
Ingredients are Safflower oil, yellow beeswax, sunflower lecithin, and soft-gel capsule (gelatin, glycerin, purified water).
One soft gel for a day
Easy to swallow soft gels
Cons
No recorded side effects have been found. Though if you wish to continue, consult with a doctor.
Key Features Of Doctor's Best Lutein with FloraGLO
Improve Visual Function
Doctor's Best Lutein with FloraGLO supplement helps to improve your Visual function. Your eyes and the visual system will detect a target stimulus more accurately.
Highly Bioavailable Nutrients
The Lutein is collected from Marigold flowers. FloraGLO supplement is manufactured with a unique process to ensure its quality and consistency.
First Lutein Brand
Doctor's Best Lutein with FloraGLO is the first lutein brand in the global marketplace and the most clinically researched Lutein globally.
If you are interested in buying this supplement, you can check Amazon and the official website of Doctor's Best.
Doctor's Best Purified & Clear Omega 3 Fish Oil
Do you know how the eye and brain connection works? Our optic nerve carries the light instincts for sight from the retina directly to the brain. This is how our brain recognizes things we see through our eyes.
So for better understanding, our brain has to function well. The eye and brain connection will work smoothly if you provide proper nutrition to the body.
Doctor's Best Purified and clear omega 3 fish oil helps not only our eyes and vision but also provides nutrition to our brain to work better. They add omega-3 fish oil for overall health benefits.
Omega 3 gummies are popular for preventing heart disease and stroke, and it helps our brain function. And as we have learned, the brain and eyes are connected.
Therefore, DOctor's Best uses the omega 3 fish oil liquid in their eyecare soft gel supplements to ensure better functionality both for the eyes and the brain.
Moreover, this supplement provides a lot more health benefits. Such as helping in reducing joint pain and bone density.
Pros
Unflavored gluten-free
Fish Oil from Anchovy
120 count, two soft gels in a day
Golden Omega fish oil - no reflux, no taste or odor
Assists in supporting eye and brain health
Helps support cardiovascular health
Support joint health
Cause no heartburn
Softgel capsule (fish, gelatin, glycerin, purified water)
Cons
Don't consume without taking advice from a doctor if you are pregnant or under any medication.
Key Features Of Doctor's Best Purified & Clear Omega 3 Fish Oil
Low Totox Value
The lower the Totox value, the better the fish oil value. Doctor's Best Purified & Clear Omega 3 Fish Oil contains pure Southern Pacific Anchovy oil, which is processed by a state-of-the-art filtration process. As a result, the purified omega-3 oil includes a shallow Totox value.
Valuable For Dry Eyes
The Purified & Clear Omega 3 Fish Oil has EPA and DHA that has the most potential for improving dry eyes condition. This supplement helps in controlling the inflammation related to dry eyes.
Improve Memory
Purified Omega 3 fish oil helps to build brain and nerve cells. Also, DHA is essential for the memory process and may help slow down age-related mental decline.
Well, this is the fact that most Americans don't eat enough servings of oily fish each week. To fulfill our need for DHA and Omega 3, we should take Doctor's Best Purified & Clear Omega 3 Fish Oil soft gel supplement. Check the price and offer on amazon.
Doctor's Best Astaxanthin with AstaReal
Doctor's Best Astaxanthin with AstaReal is considered to be the best astaxanthin supplement for skin hydration, hair growth, elasticity, and eye health. Astaxanthin is a highly bioavailable antioxidant. The main function of this antioxidant is to protect cells from damage. It helps to repair nerves, muscle soreness, and many more.
Doctor's best Astaxanthin with AstaReal provides natural astaxanthin from solvent-free extracts of microalgae Haematococcus Pluvialis. It supports the body's defense against free radicals.
Astaxanthin 6 mg supplement is able to span the entire cell membrane. Also, able to cross the blood-brain and blood-retinal barriers. Therefore, it helps to protect the immune cells from free radical damage.
Our body cannot make astaxanthin, and it must be consumed either through our diet or supplementation.
Pros
Helps maintain skin hydration and elasticity
Helps slake free radicals and tackle age-related oxidative stress
Improves eye health
Made with a gelatin-free
May help in hair growth
Suitable for vegan
Non-GMO / Gluten Free / Soy Free
Helpful for blurry vision
Take 1 soft gel daily after meals
Natural Astaxanthin from AstaPure 6 mg, Extra virgin olive oil, vegetarian soft gel (modified food starch, glycerin, Carrageenan, purified water)
Cons
Contains Carrageenan, which might not be suitable for specific individuals.
Key Features Of Doctor's Best Astaxanthin 6 mg Softgels
Protect the skin
Astaxanthin supports our largest organ, the skin. Skin is being exposed to pollution, radiation, and other chemicals. Thus, it gets wrinkled very soon, even before aging. Astaxanthin helps in this regard to support the elasticity of the skin.
Soothe The Dry Eyes
Research has found that astaxanthin helps to soothe the problem of dry eyes. Exposure to UV light makes the eyes get dry, creating irritation and other eye problems. Regular consumption of Doctor's Best Astaxanthin 6 mg Softgels helps our eyes not get dry.
For price and other offers, check the item on amazon.
Doctor's Best Natural Vision Enhancers - With FloraGlo Lutein - soft gels
Doctor's Best Natural Vision Enhancers delivers the molecular building blocks for healthy vision. Blended with naturally sourced FloraGlo is the most clinically researched Lutein in the world.
Together FloraGlo Lutein and Zeaxanthin help protect the eyes against blue light. Lutein is commonly used to prevent eye diseases, including cataracts and vision loss in older adults.
Also, this supplement has Omega-3 DHA and EPA, stimulating the retina's light-sensing activity. Studies found the importance of each nutrient for vision and eye health. Doctor's Best natural vision enhancers are one of the USA's most popular eye care supplements.
Pros
Defend retinal cell light-sensing capacity
Helps to protect the eyes from harmful high-energy light
Helps to neutralize free radicals
Supports visual function
Promotes sharper vision in low light conditions
Non-GMO, Gluten Free 60 Softgels,
DHA, EPA (EicosaPentaenoic Acid, Omega-3), Lutein, Mixed tocopherols, sunflower lecithin, gelatin (capsule), glycerin, beeswax, calcium carbonate, turmeric.
1 or 2 soft gels twice daily after meals.
Cons
Contains fish. Consult with a doctor if you have any allergy issues.
Key Features Of Doctor's Best Natural Vision Enhancers
Promotes Eyes Health
The best vision enhancers of Doctor's Best help the vision function to operate smoothly. It supports our eyes to heal from the damage of UV light.
Unique Combination Of Omega 3
This formula combines the omega 3 DHA, EPA with Lutein and Zeaxanthin to provide the best care to our eyes. The fatty acid of omega 3 works for the development of visual accuracy.
In Low Light Vision
DHA, the fatty acid, works in support of retina functionality. DHA contains a protein that enables vision in low-light situations.
Provide your eyes with one of the best eye health partners of Doctor's Best supplement.
Doctor's Best Lutein Featuring Lutemax
Lutemax is an extract derived from marigold flowers, and it has a unique combination of lutein and zeaxanthin isomers. For the development of eye and mental health, this combination is very crucial.
Doctor's Best Lutein with Lutemax contains a highly researched, optimal ratio of Lutein and Zeaxanthin. The main function of this supplement is to protect our eyes from harmful high-energy blue light.
This natural extract from the Marigold flower helps balance free radicals to support visual function and eye health from the frequent use of digital devices.
Pros
Contains Lutein, Zeaxanthin, and meso-zeaxanthin.
Meso-zeaxanthin works for maintaining good retinal health,
This high absorption formula is fully reacted and not buffered.
Helps support visual function
Protects eyes from harmful high-energy blue light in everyday surroundings
Helps support eye health when using digital devices
Assists in neutralizing free radicals
Lutein 20 mg, Zeaxanthin, meso-zeaxanthin 4mg, Sunflower oil, soft gel capsule (gelatin, glycerin, purified water)
Non-GMO / Gluten Free
Cons
People with already been on medication should discuss doctor before taking this supplement.
Not for vegetarians or vegans.
Key Features Of Doctor's Best Lutein Featuring Lutemax 2020
The main key features are given below:
Clinically Proven Benefits
This eye supplement uses Lutein, Zeaxanthin, and meso-zeaxanthin. These three are clinically proven to benefit eye health and vision development.
Save Eyes From Screen Light
L, Z, and MZ combinations act as yellow fillers, which protect our eyes from harmful screen blue light.
Cognitive Support
Lutemax 2020 supports brain-derived neurotrophic factor and improve cognitive performance. Such as composite memory and verbal memory.
Let's see the price and offers on amazon. If you wish to buy this product, add this to your cart right now.

Doctor's Best has many options for other health improvements. Doctor's Best PepZin GI, Zinc-L-Carnosine Complex is another breakthrough supplement for digestive health improvement.
For joint health, they have Doctor's Best Hyaluronic Acid with Chondroitin Sulfate, and BioCell Collagen.
Biocell Collagen is best for joint shock absorption and hair growth.
Another best supplement of Doctor's Best is Doctor's Best MSM Powder with OptiMSM. Each bottle comes with 250 mg of MSM powder. Most people want to buy 500 mg; in that case, you can buy two bottles.
Last but not least, Doctor's Best Alpha-Lipoic acid and Doctor's Best DRB-00107 High Absorption Curcumin 500 mg is another best-selling item in many online stores. Just read the reviews about the High Absorption Curcumin 500 mg supplement, and you will understand why customers add this product to their daily diet chart.
Frequently Asked Questions
How Much Lutein Should We Take Daily For Our Eyes?
You can take Lutein as per the prescription of doctors. But the recommended level of Lutein is 10 mg per day, and there are no upper limits that researchers have stabilized. If your eyes get excess Lutein, they may turn yellowish.
What Is The Best Vitamin For The Eyes?
As we all know, Vitamin C and A are the best for the eyes. But there are others vitamins that are essential for eye health. Vitamin E, Beta carotene, Omega 3 fatty acids, Lutein and Zinc.
Why Should I Take Doctor's Best Lutein With Lutemax 2020?
Since the human body does not synthesize Lutein, Zeaxanthin, and meso-zeaxanthin, we rely on dietary sources. Most American consumes only 2mg of Lutein & Zeaxanthin per day. Dark leafy greens like spinach and collards are the best sources of these nutrients.
Doctor's Best Lutein With Lutemax 2020 has improved this formula further by adding meso-zeaxanthin, which provides a complete eye health supplement and helps maintain healthy visual function.
Can Lutein Improve Vision?
Many studies show that Lutein has several beneficial effects. Especially if you have eye problems, then Lutein will help your eye health and vision function.
It helps to restore your damaged eyesight caused by UV rays. Even Lutein is known to prevent age-related disease, which leads to blindness and vision damage.
Does Lutein Help Dry Eyes?
Yes, Lutein can help your dry eyes. Lutein and Zeaxanthin are types of antioxidants. That helps in preventing many chronic eye diseases, including dry eye.
They also keep cells functioning accurately and healthily. You can take food that is rich in these antioxidants, including leafy greens like kale, spinach, and lettuce.
Moreover, you can take lutein supplements as well. Doctor's Best has a range of lutein supplements. You can select according to your needs.
Is Glaucoma Hereditary
A common type of Glaucoma is primary open-angle Glaucoma, which is hereditary. If your first blood family members have Glaucoma, then you are probably at higher risk of getting this disease. It increases the risk of getting Glaucoma is four to nine times higher than others.
Though there are, other reasons also involved having Glaucoma. They are eye injuries, high myopia, and Hypertension.
Which Omega-3 Is Best For Eyes?
In omega 3 fatty acids EPA and DHA are the most important for eye health. These have the most potent health benefits in controlling the inflammation related to the eyes.
Omega 3 fatty acids have lots of health benefits. They are also particularly helpful for ocular health. DHA has value in preventing age-related vision loss problems.
In addition, omega-3 fatty acids have vitamin compounds that support preventing dry eyes. That's why omega-3 fatty acids-rich foods are essential to take regularly. But, it seems to be difficult to consume omega-3 fatty acids in proper portions.
Therefore, supplements have arrived on the market. You can have Doctor's Best Purified & Clear Omega 3 Fish Oil for better vision and eyesight.
How To Increase My Eyesight?
Well, the most common answer is to eat lots of green vegetables, fruits, and food enriched with vitamins. From childhood, we should eat healthy food that is enriched with vitamins A, E & C. these three vitamins are essential to improve our eyesight and vision. Also, you should stop smoking, wear sunglass in daylight, wear eyeglasses while reading or in front of a computer and mobile, lessen the screentime, and take a regular check with an eye specialist.
Is alpha-lipoic acid good for the eyes?
In experimental studies, alpha-lipoic acid was found to be effective in treating dry eye and diabetic retinopathy.
Conclusion
Our eyes have the power to see the world. We can't let this power be destroyed. For this, we need to take some precautions. Like taking essential vitamins, vegetables, and other healthy meals.
However, we can't ignore the fact that our modern life is fully dependent on devices. Especially after corona pandemic outbreak, our dependency on electronic devices has boomed rapidly.
We don't use devices only for entertainment, but these devices have become a part of our earnings. So, we can't just through them away.
If we can't reduce our work time with devices, then we should lessen our screen time for entertainment. Provide more rest to our eyes, clean properly, take eye care vitamins and supplements, and check up with an eye specialist at regular intervals.
These simple rules can prevent many eye problems before getting it too late. Doctor's Best brand is one of the best eye care brands in the USA. The authentic public reviews and best seller rank on amazon have proved the brand value already.