---
Vitamins and nutrients are something that we all need every day. But we are not intended to maintain a diet where all kinds of nutrition will be available for each family member.
Suppose you have an older grandparent; they need a different type of nutritional food. Maybe your pregnant wife needs something else in the meal to provide her optimal health benefits.
So, do we prepare our meals according to the variety of needs? We always lack some essential vitamins or minerals that are actually needed crucially.
These imbalanced food habits ruin our health and immune system. That's why we need a dietary supplement that can do the job perfectly in boosting immunity.
MegaFood vitamins have that optimal health benefits component that actually helps us not to worry about our health.  They are in commitment to the farm partners to nourish the soil health with quality ingredients and produce real food that make for quality supplements.
MegaFood Supplement- The Best Quality Supplement Provider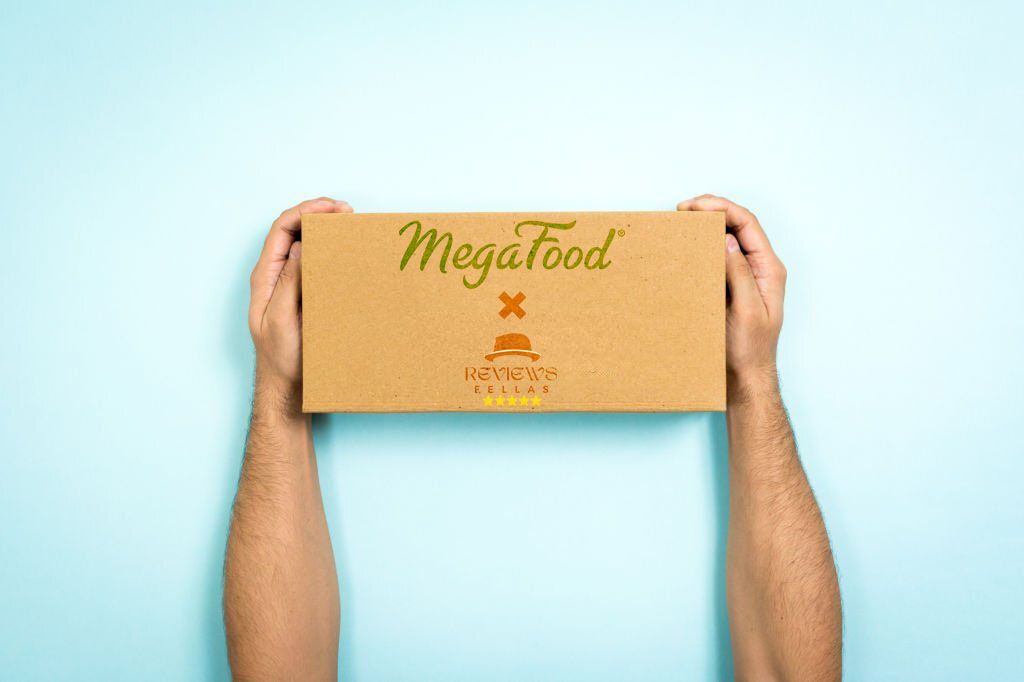 MegaFood started its journey in 1973 and brought us super immunity booster supplements. The motto they have chosen is to nourish the health of everybody. Not just a few selected target consumers. They committed to the mass people.
In MegaFood, "radical transparency" is a core value. Therefore, their premium supplements are purposefully formulated to meet uncompromising standards so people can count on optimal nutritional support during their well-being journey.
Top MegaFood Dietary Supplements
For this article, we have selected the top five energy support MegaFood Vitamins products.
MegaFood Body Builder
You want to be fit, right? Then Iron is a must nutrient included in your meal. For the daily needs of Iron, men over 18 need 8.7mg of Iron, and women over 18 need 14.8mg of Iron. For this, your body needs regular consumption of some real foods like Beef, Lamb, Chicken, Turkey, Pork, collard, kale, spinach, and many more Iron enriched food.
But we hardly take the iron containing products in our daily meals. As a result, we end up with low iron levels. And lead to many physical problems which are responsible for weak health. Even daily multivitamin tablets don't work much specifically for increasing the iron levels.
Our body needs Iron mineral for growth and development. The body uses Iron to make hemoglobin. Hemoglobin is the protein in our red blood cells that bears oxygen from the lungs to all body parts.
Also, myoglobin provides oxygen to muscles. In addition, Iron is necessary for making hormones. Without enough quantity of Iron, red blood cells won't be able to transport oxygen, and as a result, you experience fatigue.
MegaFood Body Builder tablets increase iron levels in the body. It has the perfect blending of Iron, Vitamin B12, and Folic Acid to give your body the ideal strength and energy to make it fit and overall wellness.
Does the MegaFood Body Builder supplement have any side effects?
Let's see the pros and cons of MegaFood iron tablets.
Pros
Increase iron levels in the body
Reduces exhaustion and fatigue.
Increase good energy levels.
Gluten free
Supports healthy bones
Helps in the building of red blood cells
Improves mental and physical performance
Suitable for vegans and vegetarians
No nausea or constipation
Folic acid and vitamin B12 for healthy red blood cell production
26 mg of Iron per serving
Vitamin c from real oranges, beetroot & broccoli
Folate, Vitamin B12, Iron, Beet Root, Rice Protein, Autolyzed Yeast Extract, Organic Brown Rice, Yeast, Stearic Acid, Hypromellose
Non-GMO
Contains no Soy, Egg, Wheat, TreeNuts, Dairy or selfish
Cons
Children should not take this MegaFood Iron.
Pregnant or nursing women should consult with a doctor before taking the supplement.
Not intended to cure or prevent any disease.
Features With Benefits
The main features of MegaFood Body Builder are given below:
The Soft Iron Tablet For Body
The MegaFood Iron is a supplement that won't leave you with side effects like nausea or constipation, unlike other iron supplements. Folic acid and vitamin B12 are used so that the body can produce red blood cells. Vitamin c for the better absorption of Iron.
Boost More Energy And Strength
One tablet will provide you with energy day long. People who feel dizzy or tired while doing the daily chaos can benefit effectively from this quality product. As it has no side effects, it can boost your strength by providing excellent health.
As much as other iron supplement costs you side effects like constipation, it will be great if you read the MegaFood blood builder reviews on amazon for better understanding. Also, for prices, additional information, and offers, visit the Amazon website. In addition, if you want to compare MegaFood with other brands surely you will see the comparison table on amazon.
How To Take
You can take it even on an empty stomach. But it is recommended to take it with meals to avoid any unwanted physical problems.
In case of accidental overdose, call a medical help or poison control center immediately.
MegaFood Magnesium (Best for Cellular Energy Production)
We take many added nutrients and vitamin that helps us boost our bone density and muscle functions. But we seem to forget that magnesium is equally important in managing the balance between bones and muscles. Moreover, it's deficiency is also the leading cause of weak muscles and bones.
For bone density and correct muscle function, magnesium must be taken regularly. It is required for muscles and nerves to work correctly.
Not only for muscles, it is also essential for many crucial processes in the body. Magnesium is a must to keep blood sugar and blood pressure at the proper level. It also helps in making protein and DNA.
Low magnesium levels can sometimes lead to calcium and potassium deficiency. MegaFood Magnesium has a smooth blending of magnesium that helps our muscles to function well and relax.
As we have understood the benefits of Magnesium, let's discuss the pros and cons of the MegaFood Magnesium supplement.
Pros
Supports nerve and muscle function.
Mineral with Spinach for energy support.
Non-Dairy product
Suitable for vegan and vegetarian
Reduce leg cramps
Prevent constipation
It may help in dealing with the IBS problem.
Supports heart health
Non-GMO
Certified Kosher
Gluten free
Contains wholesome nutritional yeast
Tested for over 125 chemical substances
Contains no Milk, eggs, peanuts, tree nuts, soy, wheat, fish, shellfish, or sesame
The main Ingredients are Magnesium as fermented magnesium bis-glycinate, Organic spinach.
Other Ingredients: organic brown rice, rice protein, autolyzed yeast extract, yeast, microcrystalline cellulose, stearic acid, hypromellose, silicon dioxide.
Find no reported side effects of MegaFood Magnesium.
Cons
Not advised to be taken for pregnant and nursing women.
If you are under any medication, seek a professional medical suggestion before taking this supplement.
Not evaluated for a cure, treatment, or diagnosis of any disease.
However, if you don't want to take only the magnesium supplies, you can have various options in the Mega Food vitamins.
The two most delicious varieties of magnesium are MegaFood relax and calm magnesium powder and MegaFood magnesium chews.
The Mega Food magnesium soft chews have the delicious taste of Grape Flavor, and the magnesium powder has a Raspberry Lemonade flavor and BlackBerry Hibiscus flavor.
Features With Benefits
The key benefits of MegaFood Magnesium are given below:
Muscle Function Improvement
MegaFood Magnesium tablets help in the relaxation of muscle movement. It helps to reduce leg cramps and muscle pain after any workout or heavy lifting.
Also, it helps to improve heart health and nervous system health.
Encourage The Sense Of Calmness
Magnesium Powder encourages a sense of calm in muscles with the help of citrate, malate, and glycinate complex for a highly absorbable magnesium combination. The highly absorbable magnesium complex helps the heart with essential minerals.
Improve The Bone And Muscles Relation
MegaFood magnesium, magnesium soft chews, and magnesium powder effectively balance the relationship between muscles and bones. Strong bones depend on calcium intake. Magnesium powder or magnesium gummies both support calcium absorption in the bones.
How To Take?
It can be taken at any time during the day. Recommend one tablet daily before going to bed.
One scoop of magnesium powder with any beverage.
Two gummies daily for better health benefits.
For prices and other offers, please visit the amazon store. Also, if you know what real customers feel about the products, you can read the MegaFood magnesium reviews.
MegaFood Baby & Me 2 - Prenatal and Postnatal Multivitamin For Women
The most important segment of women's life is pregnancy. Your body builds another life inside the womb. Your body needs the superpower of vitamins, nutrition, and energy to raise the child.
Even after giving birth to the child, your body's nutrition goes through the baby's baby. That's why maintaining a proper balance of vitamins is a must requirement for any mother.
MegaFood Baby & Me 2 are doctor-formulated prenatal vitamins that support optimal nutrition before & during pregnancy. It delivers vital nutrients paired with real food like organic oranges. The main components are Vitamin C, Vitamin A, carrots, folate & broccoli.
They also include choline and methylated folate to support fetal growth and brain development.
MegFood Baby & Me 2 has two options for the mummies. Prenatal vitamins and postnatal multi. These tablets can give you all the nutrition you need before, during, and after pregnancy. Mega Food researched and invented these unique combinations of supplements that help women in the most incredible journey of their life.
Let's begin with the pros and cons of MegaFood Baby & Me 2 Multi;
Pros
Vitamins for Mom & Developing Baby
Folic Acid, Choline, Biotin, Vitamin D3, Vitamin E, Choline, Vitamin B9
23 key nutrients for both mom and child
Dual Brain Support
Healthy brain & spinal cord development
Fermented Iron for the need in pregnancy
Non-GMO
Helps in cellular energy production
Vegetarian and vegan friendly
Contains no milk, eggs, peanuts, tree nuts, soy, wheat, fish, shellfish and sesame
Prenatal supports reducing morning sickness
Biotin & Moringa Leaf for postnatal
Support milk production for breastfeeding mother
Brown rice and orange extract
Gluten free
Main Ingredients
Vitamin C, Vitamin A, Vitamin D, Vitamin E, Vitamin K, Thiamin, Vitamin B6, Pantothenic acid, Folate, Vitamin B12, Biotin, Choline, Iron, Iodine, Zinc, Selenium, Manganese, GTF Chromium, Molybdenum, Boron, Lutein, Moringa Leaf, Microcrystalline cellulose, organic brown rice, silicon dioxide, rice protein, stearic acid, autolyzed yeast extract, hypromellose
Cons
Prenatal and postnatal are two different multivitamin for pregnant and nursing women. Therefore, you need to be careful which one you are taking.
Prenatal has more Iron than postnatal.
When nursing, choose postnatal for better production of milk
It would be best if you take permission from a doctor, as it is more crucial during this period of pregnancy and nursing.
How To Take?
Take two tablets with or without a meal. See the bottle for the expiration date.
Features With Benefits
The key advantages of MegaFood Baby & Me 2 are given below:
Best For Baby's Development
MegaFood Baby & Me 2 prenatal and postnatal has Methylated folate, a form of folic acid that supports the baby's brain development. Many Doctors suggest taking folic acid during pregnancy and breastfeeding time. It helps both before and after the time of the baby's birth.
Makes The Baby's Spinal Cord Developed
Prenatal mega food multivitamin helps in making the spinal cord properly. It is a kind of extra support for the baby in the womb. The mega food multivitamin, both pre and postnatal, supports the baby's overall growth. It provides the energy and strength a new mom needs to have during the period.
Need For Extra Iron During Pregnancy
Prenatal mega food multivitamin provides the iron supply a pregnant woman need. During pregnancy, women need more quantity of Iron to supply an extra portion of Iron to build the baby's bones and overall body. MegaFood Baby & Me 2 ore-natal multi committed to filling the iron supply.
However, Postnatal has a low level of Iron than prenatal.
Before placing an order, check the price on amazon both for prenatal and postnatal. You will also get to read the MegaFood baby and me 2 reviews to acknowledge the real costumes' opinions about these products.
Megafood Probiotic - Megaflora Probiotic
Mega food brings you the super best Digestive Support Supplement. It has 14 probiotic strains with 20 Billion CFU.
It promotes our digestive health with its signature probiotic formula. MegaFood Probiotic works smoothly to regulate the flow as well as improve gut health. As a result, it ultimately helps to boost our immune health.
We all know that no nutrition works best until you have smooth digestive health. If you have issues in your intestine and have problems in the digestion process of food, then all the supplements you take will leave you with zero results.
Therefore, you need to check on two preliminary issues. First, you need to change your diet, and second, you need a probiotic supplement.
Remove the food from the meal, which costs you indigestion, gas, or gut problem. And for the second choice, you have MegaFood Probiotic.
The MegaFlora Probiotics have good bacteria that help digest food properly and remove all the acids that hold you back from a healthy life.
Let's Submit the pros and cons of MegaFood Probiotic.
Pros
Helps in Digestive Balance
Reduces Digestive Discomfort
Supports digestive and immune health
20 Billion CFU live bacteria
Helps to restore and maintain beneficial microflora
Non-GMO Project Verified.
Tested for over 125 chemical substances
No gluten, dairy, and soy
Kosher Certified
Helps achieve optimal wellness
Helps in removing
Reduce Stomach gas
Improves gut health
Supports in regularity
Provides smooth digestion
Vegetarian-friendly
Gluten free
Main Ingredients
Bifidobacterium lactis, Lactobacillus acidophilus, Lactobacillus casei, Lactobacillus plantarum, Lactobacillus rhamnosus, Lactobacillus salivarius, Lactobacillus brevis, Lactobacillus bulgaricus, Lactobacillus gasseri, Lactobacillus lactis, Bifidobacterium longum, Bifidobacterium bifidum, Bifidobacterium infantis, and Streptococcus thermophiles.
Cons
There is no recorded adverse effect of this product. But it is suggested to take advice from a medical professional before taking this supplement.
Not evaluated by FDA as a dietary supplement.
Not designed to treat, cure, remove, prevent or diagnose any disease.
How To Take?
One capsule is enough for a day. Don't overdose on the recommended dose. Accidental overdose may not do any harm, but do not repeat.
See the bottle for the expiration date.
It can be taken with a meal or on an empty stomach. And keep it in the refrigerator.
Feature With Benefits
The main benefits are given below:
Supports Digestion Process
Megaflora probiotics contain 14 unique strains of probiotics with 20 billion active bacteria that help support digestion. The live bacteria are the good bacteria that go directly to our intestines to make the digestion process smooth.
Regularity And Imroive Gut Health
When the digestion process becomes smooth enough that you can enjoy your digestion regularly, your body's immune system improves automatically. Your energy level goes up. You can achieve optimal wellness with foundational products such as Megafood Probiotic.
MegaFood Zinc - Immune Health Support
Zinc, a nutrient found in all parts of your body, is important for the health of our immune system and metabolism. Also, we need zinc to heal wounds and to experience taste and smell.
Of course, regular foods can fill up the supply of zinc, such as red meat, poultry, beans, nuts, crab, lobster, whole grains, breakfast cereals, and dairy products.
An adult man or woman needs 11 and 8 milligrams of zinc every day. But yes, we don't take the zinc riched food enough. And our immune system gets affected by the low amount of zinc intake.
When the body doesn't get an adequate amount of zinc, the body provides you with the signals. You will experience gut health problems, low immunity, less energy, irritated skin, and many more.
To emancipate yourself from zinc deficiency MegaFood has brought you the perfect solution MegaFood Zinc.
Start with the pros and cons of this supplement.
Pros
Delivers 22.5 mg of zinc
100 different enzymes
Sourced from organic spinach, parsley leaf, carrots, beta carotene beetroot, and broccoli.
Non-GMO Project Verified
Tested for over 125 chemical substances
Contains no gluten, dairy, and soy
Certified B Corp
Gluten free
Certified Kosher
Ingredients Collect from natural sources of phytonutrients.
Collects ingredients from trusted farm partners
Increase energy level
Suitable for vegans and vegetarians
Helps in tissue development
Supports wound recovery
soothing mineral for the digestive system
Other ingredients: Autolyzed Yeast Extract, Rice Protein, Yeast, Silicon Dioxide, Microcrystalline Cellulose, Stearic Acid, Hypromellose
High potency whole food value
Cons
As MegaFood Zinc is a dietary supplement, FDA doesn't evaluate this product.
Not suitable for children
Need medical professional suggestions before taking the supplement for nursing, pregnant, and other medical patients.
How To Take?
One capsule in a day with a meal or beverage.
If suits then can be taken on an empty stomach
Features With Benefits
The main benefits of MegaFood Zinc are given below:
Immunity Booster
MegaFood Zinc supplement helps improve the immune level. It provides us with the perfect energy level so that we can deal with regular activity and chaos.
Improve Digestion
Zinc helps to digest food properly. MegaFood Zinc supplement has the ability to fill up the required amount of daily zinc taken. Therefore, our digestion system gets improved.
Moreover, it helps us heal wounds and maintains the proper protein in the body.
An older member of the family especially needs this product as they naturally are in the position to lose zinc from their body. Visit Amazon for prices, stock, and offers information.
Conclusion
So far, we have discussed only the top five supplements of MegaFood vitamins. But it is not the end. There are many more MegaFood Vitamins products available in the online store.
Multivitamin is very popular among people in the USA. You can try this as well. On the other hand, there are Vitamin D, Adrenal Strength, Vitamin B12 gummies, Vitamin B Complex, Balanced minerals, Daily multivitamin
and many more.
You just need to select the right product according to your needs and demand.
Remember, MegaFood has the commitment to provide all ranges of products.
Frequently Asked Question
Question 1: Is Megafood Fda-Approved?
Answer 1: MegaFree uses FDA-certified gluten-free ingredients.
MegaFood products were the first dietary supplements to have been certified gluten-free by NSF. But as a whole, it is not FDA certified because dietary supplements don't verify via FDA.
Question 2: Who Owns Megafood?
Answer 2: MegaFood operates as a wholly-owned subsidiary of Pharmavite. Based in West Hills, California, Pharmavite LLC is a subsidiary of Otsuka Pharmaceutical Co., Ltd.
Question 3: Where Is Megafood From?
Answer 3: It Is Located In New Hampshire. They started their commitment journey to provide optimal health benefits in 1973.
Question 4: Is Megafood Natural?
Answer 4: Mega Food is a 100 % natural vitamins and minerals supplement provider, and its products are free of GMOs, soy, and allergens.
Question 5: Is Megafood Organic?
Answer 5: Mega food collects its gluten free ingredients from Hawaii to Florida from organic farms.