---
It is ubiquitous that to lead a healthy life, we take supplements. Most Americans pass a full-busy scheduled life. Where they hardly get the chance to enjoy their meal with all the proper nutrients. If they get vitamin C, they may miss omega 3. A perfectly balanced meal is a tough thing to manage.
Therefore we seek help from supplements. Where we can get all the proper nutrients that are essential for our daily healthy living, we need a healthy heart, brain, strong bones, glowing hair, and skin, and most importantly, we want to stay away from illness.
When we search for the best supplement manufacturer, we often face the dilemma of which one is the best or which supplement will provide us with the perfect solution. Should we take different types of supplement brands? Or stick with one?
All these questions arise when we want to decide about a supplement brand. Viva Naturals has the solution. It has a great range of supplements to provide you with a healthy life. From skin to bone, Viva Naturals can offer you plenty of supplements to maintain a balanced life.
Viva Naturals - "We Make Wellness Possible"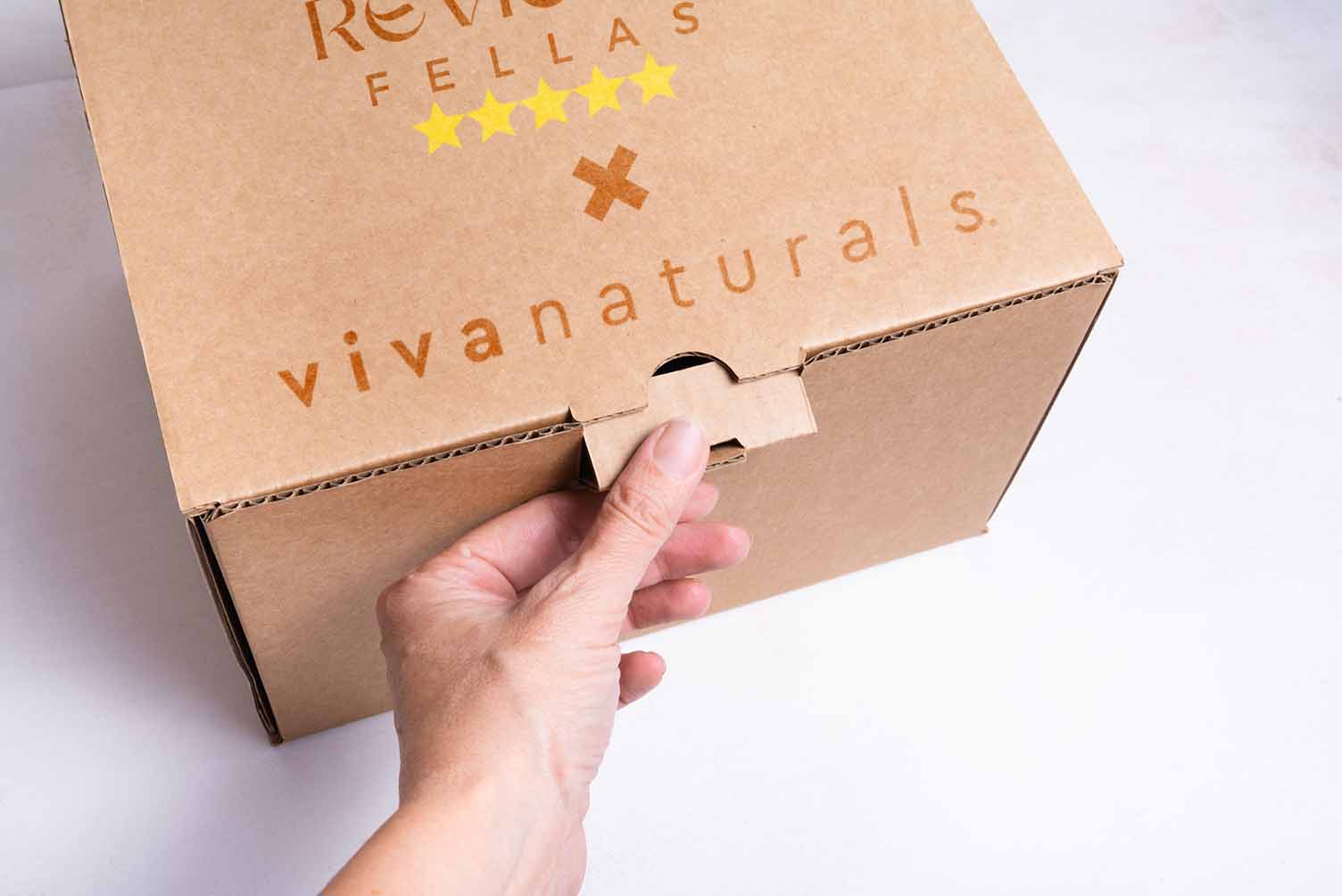 The tagline of this brand reveals its main motto. "We Make Wellness Possible". They bring supplements from natural ingredients so that people can have the wellness they deserve. They have devoted their team to making supplements accessible to everyone for more than ten years.
They have a commitment to their customer to provide the best products made from thoughtfully sourced ingredients, without frills, additives, and chemicals. Just take the best ingredients from mother nature and blend them with science.
Viva Naturals gives priority to the health of people more than anything. That's why they are serious about the best quality of ingredients, sourced with integrity, and rigorously tested for potency and purity.
Since 2011, they have provided all the supplements at affordable prices so that people can have the best in their capacity. To have a good life, you don't need to do a lot or spend a lot of money. Viva Naturals wants to follow this theme and provides the supplement at a minimum price.
Though Viva Naturals has a range of supplements, today I am going to discuss the top 5 best supplements of them. These are omega-3 fish oil, Krill Oil, Bone Support, Vitamin C, and the best of Viva Naturals elderberry supplements.
Top 5 Supplements Of Viva Naturals
In this section, we will list the top 5 supplements of viva naturals.
Viva Naturals Triple Strength Omega-3 Fish Oil
The Omega-3 fish oil blend from Viva Naturals. The triple strength means this supplement has more DHA and EPA formula than any other fish oil supplements or fish oil gummies.
Every soft gel gives you 2200 mg of omega 3. The EPA and DHA are the two forms of omega-3 fatty acids. Their main responsibilities are to support our brain health, eye heath, heart, and general well-being. Viva naturals fish oil ensures the generation of more benefits of these two omega-3 fatty acids.
Viva Naturals uses small and wild-caught fish like sardines and mackerel for omega-3 fish oil. The expert team of viva naturals uses extraction methods so precisely to strip away the harmful toxins and heavy metals from fish oil.
Pros
Supports heart and brain health
Eye & Skin Health
Enhances Omega 3 Absorption
With EPA and DHA in every serving
Odorless
Using no farm fish oil
Only 2 capsules will be enough
Cons
Recommendation from a doctor is mandatory for pregnant women.
Not for people who don't consume fish.
Features With Benefits
Better Absorption
Omega 3 fatty acids are absorbed better with viva natural fish oil soft gels. Triglycerides deliver fish oil. Better absorption has been proven with this form. Fish oil from Viva Naturals gets the most from each serving.
Certification
Independent organizations review Viva Naturals fish oil's manufacturing process for quality and safety.
Locally Collected Ingredients
Viva Naturals collects all its ingredients and raw materials from the best-known local vendors and suppliers. All the products are sourced from the USA, and in this way, Viva Naturals helps the local farmers and local economy.
Viva Naturals Krill Oil - Antarctic Krill Oil  With Astaxanthin
The Atlantic Ocean is home to krill, a small lobster-like creature. High-concentration krill omega 3 from Viva Naturals. Astaxanthin is also available at the highest levels.
Krill oil is beneficial for brain health and sustaining a good memory. The highly concentrated omega-3 krill oil helps people deal with memory loss problems. Regular consumption supports the prevention of memory loss disease.
In addition, other krill oil supplement may contain a fishy smell, but Viva Naturals krill oil is made with a super innovative formula to cut the fish odor. Suitable for those who like to ignore krill oil for fishy burps.  
Pros
Boosts antioxidant activity
Tested and certified by IKOS
No-odor fish burps
Sourced from Antarctic Krill
Helps to maintain brain health and memory health
Supports Joint Health,
Helps to prevent pain in the Knees, hips, and shoulders
Free radicals are reduced by antioxidants.
Take 2 Caplique capsules daily.
free from heavy metals and impurities
Dairy and gluten-free.
Cons
Not suitable for people who are under any treatment and medication.
Features With Benefits

Help For Alzheimer's Disease
Krill oil is effective for people to maintain memory health. Those who have a chance of getting dementia should take antarctic krill oil to fight dementia. Research shows that in elderly people who consume krill oil, their cognitive function gets improves.
Helps Improve In Joint Pain
Study shows that krill oil significantly inhibits inflammation and reduced arthritic symptoms. Regular consumption of antarctic krill oil improves joint pain and muscle cramps. For people who have knee pain taking this krill oil may help their condition.
Boost Your Heart's Health
If your body contains an increased level of CRP protein, then the risk of getting heart attack and stroke will increase. It was found that krill oil consumption reduced CRP levels. As a result, you will be at low risk of getting any heart disease and stroke.
For price and delivery offers, check no further than amazon.
Viva Naturals Joint Support Supplement
Joints and bones remain strong till you keep age. Gradually our age increase along with harsh physical activity affect our joint, bones, and muscles. We may suffer pain in our bones, muscles, and joints.
Even we may lose the capacity to walk without any support. But, Viva Naturals joint support supplement is an in-one formula that supports joint mobility, flexibility, strength, and comfort.
Supports healthy joints and allows you to maintain an energetic routine with this powerful ingredient.  Also, the powerhouse of pepper extract will enhance your joint movement smoother.
Pros
Supports Healthy Joints and bones
Sustains Normal Mobility, Flexibility, and comfort
To lubricate the joints and working smoothly, 20 mg of hyaluronic acid is included
Support Strong Bones and Antioxidant Activities.
Helps fight free radicals
Supports bone density, making them strong
5-LOXIN is a standardized extract of Boswellia serrata to support healthy joints in just 7 day
Seafood (shrimp)
Take 3 capsules in a day with a meal.
Cons
Not suitable for pregnant or trying to conceive mothers. Those who are under any treatment plan need to ask their doctors.
Features With Benefits
The key features of the Viva Naturals Joint Support supplement have mentioned below:
Glucosamine Chondroitin And MSM:
These ingredients are the most well-known substance to use in supplements to ease the pain of arthritis. It is natural sulfur with no odor or taste and is essential for healthy blood vessels.
Boswellia Serrate Extract:
This ingredient is a top pick for joint health. The extract of Boswellia serrate improves joint health in 7 days.
The Powerhouse Of Black Pepper Extract:
Black pepper is a good natural ingredient for sporting bone metabolism. Black pepper is enriched with vitamin K, which helps in making new bone cells.
Antioxidants of  Vitamin A and Turmeric:
Added vitamin A supports the bone by making them strong with the antioxidant supplement of Vitamin A and Turmeric.
If you wish to order, please visit amazon and the official website of Viva Naturals.
Viva Naturals Vitamin C Supplement - Vitamin C Capsules 1000 mg
Antioxidants like vitamin C aid in protecting our cells. It boosts antioxidant levels, among other benefits. It also improves hair, skin, and nail health, promotes heart health and iron retentions iron absorption.
Viva Naturals brings this essential immune support supplement to protect you from free radicals, to boost your overall health. You can take these Vitamin C capsules 100mg all year long to get a perfect immune system. You can boost your immunity with citrus bioflavonoids and rose hips.
Pros
Boosts Immunity
Supported by additional antioxidants
Boosts collagen production
Reduces free radical damage
Quali-C from Scotland makes non-GMO vitamin C
Contains ascorbic acid, citrus bioflavonoids, and rosehips
Hair, Skin, Nails & Joint Support
Manufactured without gluten or dairy
Suitable for vegetarians
Do not cause any foul taste
Cons
No evidence of side effects. But should take a recommendation from a doctor if you are under any medication.
Advantages
The main advantages  of Viva Naturals Vitamin C are given below:
Healthy Life
The regular consumption of vitamin C capsules 1000mg will boost your immune system more strongly so that you won't feel any health issues. People who take this supplement every day hardly fall sick in years. It helps to keep you away from seasonal flu and colds.
Reduce Heart Disease Risk:
Reduces the risk of heart disease with vitamin C. People who consume vitamin C regularly, either in meal form or as a supplement, have a healthy hearts than others who don't consume vitamin C.
Boost Immunity
Vitamin C boosts immunity. It helps the white blood cells to be produced more to fight infections. Also, Vitamin C is crucial for your skin. It works as an antioxidant to strengthen the skin's cellular defenses.
For prices and offers, check further than amazon.
Viva Naturals Elderberry With Vitamin C And Zinc
Viva Naturals has more variants in vitamin C supplements. Another popular supplement is Viva Naturals elderberry vitamin C and zinc. If you wish to have zinc benefits with vitamin C, you can try this supplement as well.
Pros
Powerful Antioxidant Formula
No Corn Syrup or Soy
Supports healthy digestive function
GMO-Free, Gluten Free, Dairy Free
Antioxidant formula with Sambucus elderberry and ginger
Contains 1000 mg of super-concentrated elderberry extract
Boost Your Immune System
Boost your immunity with Ginger & Zinc
Taking 2 capsules daily
No added sugar
Cons
Should take recommendations from a doctor if pregnant or under medication.
Features With Benefits
The main features of Viva Naturals Elderberry 1000 mg are given below:
Support Wound Time
Vitamin C of this supplement helps to lessen the time of wound healing. Regular consumption of this supplement helps the immune power to fight germs and bacteria and provides a healthy and balanced immune system.
Remove Stress And Provides A Good Heart
The black elderberry immune support supplement is a good source of antioxidants and vitamins. That helps boost the immune system. It even helps in reducing stress and protecting our hearts.
High In Antioxidant
Black elderberry is high in antioxidants, which is a good support for preventing seasonal flu. Also, it helps the digestion system. Anybody with a problem with bowel functioning can take this supplement.
Viva naturals elderberry review says people get the benefits of a smooth digestion system after taking the supplement. Viva Naturals had organic elderberry gummies. Check on their official website if you like gummy supplements. Check on their official website if you like gummy supplements. For price and delivery offers, please visit amazon.
Frequently Asked Questions
Can I Take Elderberry Every Day?
Raw elderberry can not digest, and it is not safe to consume raw. It needs to be processed, and in the processing period, all the poisonous chemicals are removed. Therefore, elderberry only in supplement, syrup, or gummy form is edible.
Viva Naturals Elderberry supplement is made to maintain the proper standards. Many people have taken elderberry supplements every day for years. But they never experience any adverse effects from this supplement.
Hence, if you are not on medication or have other health problems, you can take elderberry supplements daily. Moreover, you can consult with a doctor before taking this supplement.
Is Elderberry Good For Weight Loss?
Many people take elderberry supplements or elderberry gummies to control their weight. Many pieces of research have shown that elderberry is a help in weight loss.
Especially the elderberry juice with asparagus extract helps to lose weight. For those who have obese, elderberry juice and supplement may help them in managing weight.
Moreover, elderberry might be a help in blood pressure control. People find a good result in getting mental peace by dealing with stress while consuming elderberry supplements.
How To Take Care OF Your Bones?
You can look after your bones in multiple ways. First of all, take the proper amount of calcium. Calcium is the main ingredient to support your bone density.
Eat lots of green veggies and fruits as much as you can. The more vitamins and nutrients you will get from vegetables, the more your bone will get strong. Take supplements of Vitamin K and Vitamin D.
It increases your bone density and metabolism. Especially when you get age, these supplements will help you to prevent bone and joint pain. Reduce consumption of caffeine. And of course, do regular exercise. It will make your bone strong and healthy.
What Foods Destroy Bone Density?
There are lots of food that can destroy your bone density. The main food is alcohol. It is a calcium blocker and ruins the bone from within. Soft drinks are also harmful to your bone density.
Consuming excess salt harm bones. To maintain our bone health smoothly, we should avoid this food as much as we can.
Our strength depends on strong bones. If we don't take care of our bones, we will end up with pain in our bones and joints.
Are There Any Adverse Effects Of Fish Oil?
If you take the best supplement of fish oil, then you won't have any side effects, such as Viva Naturals fish oil. This supplement has no side effects.
These side effects may occur after taking fish oil. Fishy aftertaste, heartburn, diarrhea, nausea, and rash. Seek medical help if these symptoms get worse. Or discuss it with your doctor.
Is Viva Naturals Vitamin C Good To Take?
Viva Naturals uses Non-GMO ingredients. They collect their ingredients from locally grown markets. By maintaining proper standards, they manufacture all their supplements.
Viva Naturals Vitamin C provides an excellent supplement to its consumers. The review of customers proves the satisfaction of use.
Conclusion
A healthy life relies on eating well, exercising, and reducing stress. But we often fail to do that. Our busy, scheduled life hardly allows us to provide us a minute to relax.
Stress, junk food, and zero exercises make us all sick inside. We don't even realize it until we fall sick. But why do we need to wait to get sick and realize that we need something to recover our bodies? Or, more specifically, we need something that can make us strong from the inside to fight impurities and germs.
And here comes the Viva Naturals. They have all varieties to keep you healthy. You don't need to run after different brands. Just pick the right supplement for you from their website. They are always there to help you out.