---
Haven't you thought of getting something that will boost your energy and immunity when you are up to working out? I am sure you have, especially when you decide to make a fit physic with strong muscles and bones.
So what will be your choice? You must need clarification about choosing the superfood for you for your pre-workout boost. There are lots of brands in the market that offers you a bundle of option.
But you need a perfect blend of nutrition to provide you with proper nutrition and liveliness. The ultimate goal will be to boost your health journey.
Here's come Bloom Nutrition Powder Supplement. The TikTok viral supplement that people are buying with full of satisfaction. Why is this so?
What makes Bloom Nutrition powder so special? What do they stuff in their supplement? Let's find out.
Bloom Nutrition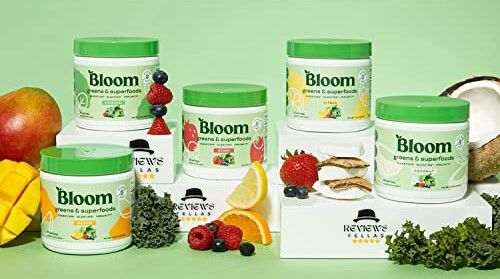 The owner of Bloom Nutrition company is a female, Mari. She wanted to have something that could provide great support to her workout journey. And when she finally found that formula, she wanted to share this with other women.
That's how Bloom Nutrition was discovered. Bloom supplement focused on four things about bloom supplements.
First, proper nutrition. They make sure the supplement provides their customer with a perfect balance of vitamins and nutrition. Second, the taste has to be delicious. Not a single customer should reject their supplement due to taste, and that's why they discover many delicious flavors to soothe the tongue.
Third, the ingredients they pick are highly standardized, and they don't stuff any ingredients that can deteriorate your health condition. And finally, they focus on the health benefits of this supplement.
A fitness journey is just something that consumes a lot of vitality from us. That's why we need something that can fuel our strength with more boosts. Bloom Nutrition delivers that power we utilize in building our physiology.
Top 6 Optimum Immune Boosters
In this section, I will discuss the top 6 optimum immune boosters of Bloom Nutrition.
Bloom Nutrition Greens And Superfoods
The super greens powder juice and green smoothie mix will provide you with the full nutrition of organic spirulina, Chlorella, and wheat grass. These greens have probiotic, digestive enzymes, and antioxidants.
The blend of probiotic and ashwagandha extract helps to restore your gut system smoothly and reduce the bloating problem. These super greens powder also assists you in detoxifying your digestive system.
People who suffer from bloating and digestion problems have tried this green supplement.
The bloom greens review says that they got a fantastic result. Especially those who don't consume veggies or don't get the proper amount of all kinds of nutrients.
Pros
No bloating at all
Balanced gut system
Enhances digestive system
Only one scoop of green powder daily
Organic superfood, 100% natural and gluten free
Sugar free, low-carb, keto-friendly, non-GMO
Suitable for vegans.
Stuffed with micronutrient-dense superfoods, matcha powder, fresh fruits, and green vegetables
Blended vitamins, antioxidants, and adaptogenic green herbs help increase immune response.
Contains Apple Fruit Powder, Organic Spirulina Powder, Astragalus Root Powder, Grape Seed Extract, Organic Alfalfa Leaf Powder, Organic Carrot Root Powder, Beet Root Powder, Organic Chlorella Powder, Kale Leaf Powder, Spinach Leaf Powder, American Ginseng Root Powder, Ashwagandha Root Powder, Organic Wheatgrass powder, Lactobacillus Rhamnosus, Lactobacillus Acidophilus Broccoli Head Powder, Rhodiola Root Powder, Blueberry Fruit Powder, Ginger Root Extract, Licorice Root Extract, organic barley grass powder, sour cherry fruit extract, Cranberry Fruit Powder, European elder fruit powder, strawberry fruit powder, raspberry fruit powder and many more.
Available in 4 different flavors (Citrus, Coconut, Mango, and Original)
Cons
Avoid mixing with hot water. Use room temperature water only.
Features With Benefits
The key features of Bloom Nutrition Greens And Superfoods are given below
Five Delicious Smoothies
If you get bored by taking one flavor, you can change it whenever you like. There are five different flavors to satisfy your taste—Mango, Berry, Coconut, Citrus, and original.
Improved Digestion system
The probiotics in these green granulates will help to improve your gut system, reduce bloating and provide you with a smooth digestion system. The ultimate goal of greens is to boost your energy level.
Feel Energetic:
The digestive enzymes help break down the food we eat, and probiotics help absorb the nutrients from the food. Therefore, the digestion system gets smooth, and our physiology gets the proper nutrition. No gassy feelings so that you can enjoy your delicious meal.
Bloom Nutrients Whey Isolate Protein
Want to boost your athletic performance? Bloom Nutrition Whey isolate is a pure form of protein to improve recovery after a workout. It is an excellent profile of essential amino acids to increase lean muscle mass. The isolated whey protein is the highest quality source of whey protein and makes it easy for our physiological systems to process, digest, and absorb.
Per serving contains 25g of protein, which is perfect for women, especially those on a target to get into shape and looking to smash their goals. Also, it contains digestive enzymes so that your stomach can process it quickly and digest it smoothly.
Pros
Helps in muscle growth and recovery.
Promotes weight loss
No added sugars, fillers, and Non-GMO
Fast digesting
Low Carb
Keto Friendly
Available in 4 flavors.
Whey Protein Isolate, Maltodextrin, Cellulase, Lactase, Coffee Bean Grind, organic flax seed powder, Guar Gum Granules, Sodium Chloride, Silicon Dioxide, Sucralose, and many more
Contains Milk
Cons
As it contains milk, it might not be suitable for people who can't consume it.
Features With Benefits
The key features are:
Muscles Building
Protein is essential for your pre-workout and post-workout routine. As you are about to make strong muscles, whey-isolated protein will be your great help. It contains amino acids, which are essential for athletes.
Getting The Proper Nutrition Of Protein
Humans can process 20 to 40 gm of protein at a time. If you are working out and want to make your muscles strong, then consistent protein intake throughout the day will make a great improvement. An isolated whey protein supplement will do the job perfectly.
Tasty And Easy To Digest
Many whey isolate protein mix tastes don't suit everybody. But Bloom Nutrition's pure whey isolate protein mix has 4 different flavors. Fruity, Cinnamon, Chocolate, and iced coffee. Every flavor is easy to digest, and it is also super delicious.
Bloom Nutrition Collagen Peptides
Collagen Peptides are pieces of protein that help to develop in cartilage, bones, and skin. Collagen peptides are produced by breaking down whole collagen proteins into smaller pieces. Collagen is a kind of glue that binds everything together.
Collagen can be found in our cells, tissues, and organs. It is essential for healthy bones, joints, skin, hair, and nails. When you take it as a supplement, collagen peptides build up in the skin and cartilage. This helps improve skin and joint conditions.
Bloom Nutrition Collagen peptides is a beauty supplement. Regular intake, along with your diet, promotes healthy skin, strong bones and joints, digestive health, and improved gut and immune function.
Pros
Protein with Hyaluronic Acid
Added Vitamin C for immune support
Strengthens Joints and improves Hair, Skin, and Nails
Non-GMO, No added sugar
Collagen Peptides (Bovine), Chocolate Bean Granules, Guar Gum Powder, Pink Himalayan Sea Salt, Sucralose
keto and paleo friendly
Three flavors, chocolate, vanilla, and unflavored.
Easily dissolved with any smoothies or any drinks
A great formula for restoring youthful skin
Super absorption power
No artificial color and additives
Cons
Collagen peptides Bovine, not suitable for vegans.
Features With Benefits
The amazing features and benefits of this product are stated below.
Restore The Youth
It is natural that we lose collagen when getting age. As a result, swollen joints, loose skin, wrinkles, and fine hair. This grass-fed, sugar-free, hydrolyzed collagen peptide powder promotes healthy skin, strong bones, and muscles.
Healthy Skin And Hair
Vitamin C and Hyaluronic acid promote youthful skin. The unique anti-wrinkle formula ensures skin elasticity and generates a more youthful appearance.
Strong Bones
Bloom's premium bovine peptides have essential amino acids that support the bones and muscles. Also, it helps to tighten the skin and prevent any joint pain.
Improve Gut Health
The bioavailable formula is double hydrolyzed, which is super easy to adsorb and digest. It also increases tendon and tissue flexibility. Therefore, your gut health improves.
Bloom Nutrition Clear Mind - A Super Brain Booster
Bloom Nutrition brings you the ultimate brain booster to get a clear mind and spirit. It helps to concentrate on your work more. It is created with neuro-enhancing ingredients, such as lion's mane, Rhodiola root, ginkgo biloba, and L-tyrosie.
Essential for those who have to concentrate on their work more. The reviews from many teachers provide a positive attitude toward this brain booster. Due to the heavy schedule of our life, people often need clarification with their work and forget what to do and when. To solve the issue, many people take clear mind treatment or do clear mind meditation.
Bloom researchers have worked hard to formulate a brain booster supplement to support memory, and mental health, reduce stress, and support cognitive focus. Just add the capsule to your daily routine, and you will get a positive result.
Pros
Helps in focus, concentration, and cognition
This nootropic capsule is Easy to swallow
Clear mind formula has made with natural ingredients
The main ingredients are lion's mane mushrooms, ginseng root, Rhodiola rosea, bacopa monnieri
Caffeine free
No jitter and crashes later
Two capsules once daily.
Manufactured under GMP-certified standards in the USA.
Cons
If you are under any medication, it is advised to see a doctor before taking this supplement.
Features With Benefits
Let's check its features and benefits
Produced From Trusted Ingredients
All the ingredients are collected from a trusted source of whole foods and tested with all standard levels of the USA so that the product won't cause any harm to anybody.
No Artificial Medicine Inserted
It is not something that will only keep you awake. It will help you in cognitive focus to concentrate your work and thoughts more clearly. Those who do research-based work can get a marvelous focused mind in their work.
Best Booster For The Brain
Two capsules in a day, and you will get a sharp mind for the whole day. It supports brain circulation and promotes dendritic length and branching. Dendrites are the parts of nerve cells in the brain that are linked to learning and memory.
Bloom Nutrition Sleep Well - Chewable Gummy
After taking all the beforehand mentioned supplements, you need proper sleep at night. Without peaceful sleep at night, no supplement, and no nutrition can recover your physic. It will ruin your health if you have to spend the night without sleep.
So, no need to worry further about your sleep. Bloom Nutrition brings delicious chewable gummies for sleep. The supplement is packed with natural herbal ingredients like chamomile, valerian root, and lemon balm that promote instant relaxation.
So, no need to worry further about your sleep. Bloom Nutrition brings delicious chewable gummies for sleep. The supplement is packed with natural herbal ingredients like chamomile, valerian root, and lemon balm that promote instant relaxation.
Bloom Nutrition sources the best scientifically proven ingredients that are non-habit in form. All ingredients are natural. Melatonin helps to regulate sleep, and GABA and L-Theanine remove feelings of anxiety, stress, and fear.
Pros
Improve sleep quality
Supports mental health
Helps to fall asleep and stay asleep
Soothing BlackBerry Melatonin Gummies for Better Rest
Fall Asleep Fast and Wake Up Refreshed
Take two gummies 30 minutes before sleep.
Melatonin, Natural Blackberry Flavor, Purple Carrot Juice, Vegetable Oil, Glucose Syrup, Sugar, Glucose, Pectin, Citric Acid, Sodium Citrate, Caramel Color
Cons
It should not be taken by pregnant women without any prescription from a Doctor.
Features With Benefits
The key features of sleep well gummies are given below:
Natural Flavor
The gummies tasted of sweet blackberry. You won't feel a yucky experience while having the gummies. They won't make you dependent on the gummies. These gummies are not harmful to your health.
Sleep Booster Chamomile
Chamomile is used to treat insomnia. The sleep well supplement uses chamomile with melatonin to perform best in the function of your sleep. This plant extract contains apigenin, a chemical compound that generates sleepiness when it attaches to the GABA receptors in the brain.
Apart from these five optimum immune boosters of Bloom Nutrition, there are many other supplements that you can try. Bloom original pre-workout powder supplement, High energy pre-workout, Mari's Matcha, Collagen Creamer, and multivitamin gummies.
Those who exercise regularly and want to build strong muscles should try these supplements for better and quick results.
Bloom Nutrition Daily Multivitamin
To lead an active and healthy life, it is mandatory to have all the essential vitamins and nutrients. But do we really take all the vitamins from our daily meals? I bet not.
If we take vitamin C, then vitamin D is left behind. If one day you take vitamin E, another day your meal lacks Vitamin A. So, what will be the solution?
The solution is Bloom Nutrition Daily Multivitamin. If you are on your workout journey, then surely these multivitamin gummies will help to achieve your goal. The perfect blending of vitamins and minerals provides you with the essential supply that you need.
Bloom supplies multivitamin gummies in two different flavors. Strawberry and orange flavored gummy. Along with vitamins, there are biotin, folate, and many more nutrients that support your immune system.
Pros
18 Essential Nutrients
Vitamin B1, B2, B3, B6, B12, C, D, E, K, Folate, Iron, Magnesium, Zinc
Essential vitamins and minerals that a woman needs to maintain a healthy physical state.
Power Your Immune System
Made in the USA - with premium ingredients
No fillers and unnecessary additives.
Cons
Take advice from a doctor if you are pregnant or under medication.
Features With Benefits
The main key features of these multivitamin gummies are given below:
Strong Nails And Hair
The users of this multivitamin often say that they have found a great improvement in their hair and nails. They got strong nails, and the hair quality got improved. Those who don't get enough time to take care of their skin should definitely try this supplement.
Increased Energy Levels
It is obvious that your metabolism will function low if you don't take enough vitamins. And you will get increased energy levels when you intake a full portion of vitamins. To get in fit and do your regular exercise taking multivitamins is more than essential.
Reduce The Anxiety Levels
Multivitamins will also help to reduce your anxiety levels. It will make you relax when you are in stress. Multivitamin provides you the boost that supports you in fighting stress and anxiety.
Frequently Asked Questions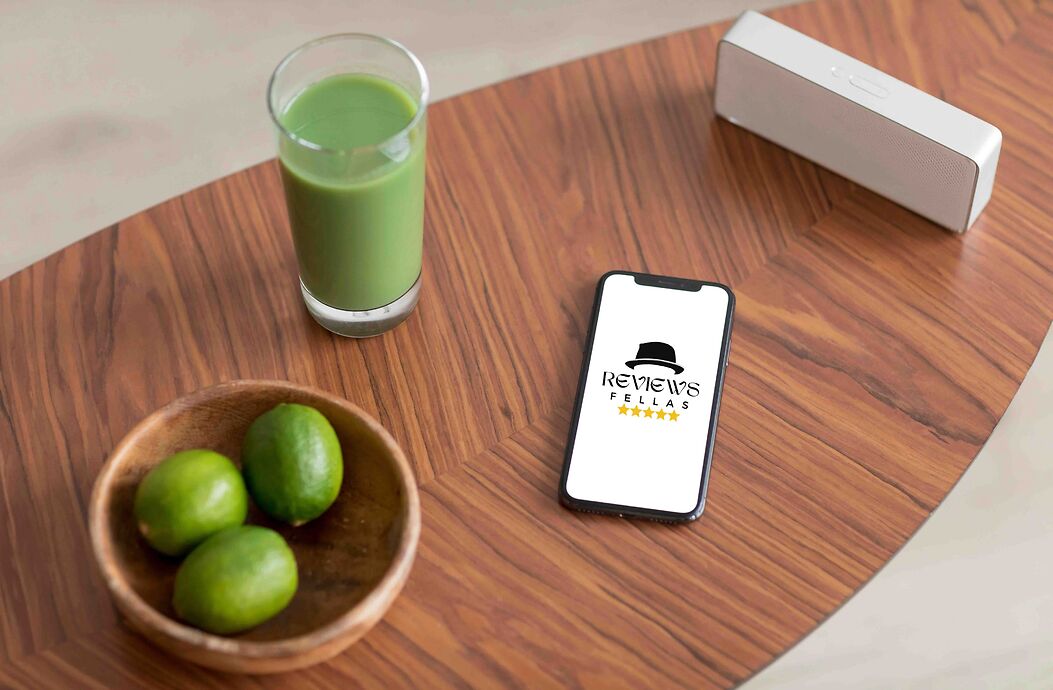 Some of the most asked questions related to Bloom Nutrition's supplement are listed and discussed below.
How Many Times A Day Should You Drink Bloom Green?
It is suggested to take one or two servings each day. Take a single scoop of bloom nutrition greens and blend it with room-temperature water. For beginners, start with one serving a day.
When your body gets used to it, then you can try two servings. Also, you can blend it with a smoothie mix or any shake if you like.
The great flavor of the greens will provide you with variety so that you can create different kinds of smoothies you like. Bloom greens review says that people enjoy this supplement while taking it as a smoothie mix or shake.
Do I Drink Greens On An Empty Stomach?
There is no fixed time to take greens. You can either drink it on an empty stomach or with a meal as a shake or smoothie mix. In both ways, you will get the nutrition it has on it.
Green superfood powders contain adaptogenic herbs and antioxidants. It dissolved in liquid very easily.
Your body will accept the nutrition immediately if you take the drink on an empty stomach. However, the nutrition can be absorbed when you take it with a meal.
Is Drinking Greens Good For Losing Weight?
If you are doing exercise to lose weight and taking green, then it might be a helpful for you. The high dose of fiber in green can provide you with more energy so that you can work out more. The energy you need to do exercise, green superfood will offer you that.
The fiber in the supplement encourages metabolism to become more active. And that is the main clause of burning extra fat and getting balanced physic.
Does Bloom Nutrition Work?
Well, if you visit their website or amazon, you can see that the reviews say that people are satisfied with Bloom Nutrition. There are hardly any negative reviews of Blom Nutrition. Bloom's green review reveals people's reactions after consuming the drink and getting positive effects.
Bloom nutrition is super effective in reducing bloating and gas and improves digestive health. Moreover, it is helpful in boosting vigor while you are working out. Blooms are made with plant-based ingredients.
Fresh fruits and green vegetables have all nutrients that your metabolism needs. All the products of this company are free from soy, gluten, and Non -GMOs. Therefore, you can try it and most probably you will get a positive result.
Is Bloom Nutrition Good For You?
Yes, it is. Unless you are under any medication, pregnant, or a lactating mother. If you are under any surgery, taking any specific medicine for long-term illness, or taking antibiotics, then it is recommended to take suggestions from a doctor before taking any supplement.
Pregnant and lactating mothers also should seek suggestions from their dietician before they start taking any supplement products. Remember, certain changes in the body might not be adjusted with such a supplement. Therefore, it is best to contact a doctor before start taking this supplement.
Conclusion
In the end, it can be said that people need some superfoods to lead a balanced life. People deserve a life without stress and physical difficulties. Food is the main key to staying away from all the negative things that can ruin the body and mind. But, it is a fact that we don't get enough nutrition from our meals.
Because we don't practice eating a balanced diet, moreover, it is a little tough to get all the nutrition all along. That's why we turn towards supplementary products. And Bloom Nutrition totally devoted its brand to making people healthy and fit.
You can choose Bloom Nutrition without any doubt in your mind. Let's save the green and eat green.